Pedro Kastelijns & QBAE  + Saturno Santos' Something
Friday, December 15, 2023
KB_
Showtime: 20:30
Damage: €7
KB PRESENTS: Building up… till Saturn!!!
An evening of performances by emerging artists between the Global South and the Netherlands, with the purpose of nourishing the network for a new, authentic scene. Local cultural expressions embracing the creativity of a globalized generation.
Pedro Kastelijns & qbae 
Pedro Kastelijns (Goiânia – Brazil, 1997) began making music to help overcome the weight of the world as he ascended into adulthood. Now as a songwriter, producer and visual artist based in Amsterdam, Pedro's work encompasses painting, sculpture, installation, music and performance, carrying a playful sensibility and vibrancy. Currently, he has been working around the theme of construction and the search for shelter in one's life, preparing for the release of his upcoming album Construção (expected early 2024). His past releases include early recordings collection Raposa (2015, Lalonge), Assim Nascem as Amoras (2017, Grafisch Atelier Hidrolands), an illustrated poetry book accompanied by an original soundtrack and film, and his debut album Som das Luzis (2019, OAR), featured as 'Album of the Day' on the prestigious online music platform Bandcamp. Pedro is a Gerrit Rietveld Academie graduate and nominee of the Ron Mandos Young Blood Award 2022 and Lakeside Collection Award 2022.
"Tropical spells meant to aid visits to other realms – music that serves as a hopeful balm to the soul." Bandcamp Daily
qbae is the performing core of collective-label KB, hosted as rotating ensemble by gabriel de oliveira (aka 9nijntjes) and Niels Luteijn. With a mixed emo/afro/impro approach, the guitar-drums duo's Brazilian and Caribbean references take on a hardcore edge, coded through languages of instant composition and pop culture. For this series, qbae unites with South-African bassist Zenzele Mthembu-Salter and Italian drummer Leonardo Lucibelli for explosive grooves. As a trio, they now join forces with PK through the collectives' focus on community building and cultural organizing for Global-South and immigrant artists in the Netherlands.
Pedro Kastelijns – Construção (Official Video)
Socials: Website, Instagram, Youtube, Bandcamp, Spotify.
Saturno Santos' Something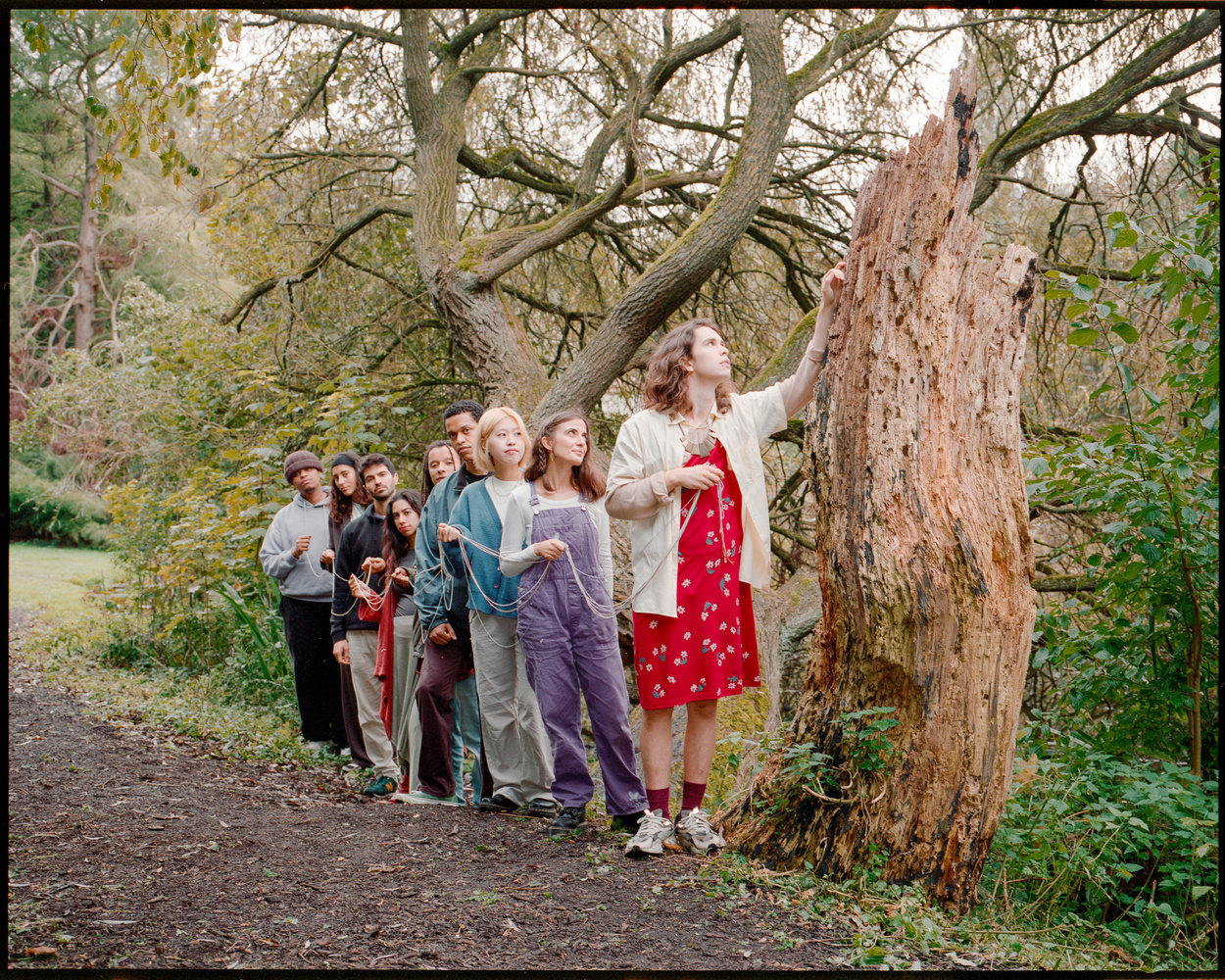 Saturno Santos' Something, a radiant 9-piece ensemble led by Gabriel de Oliveira, draws together multicultural expressions from young voices versed in languages of jazz, pop, and folk traditions – all with a punk ethos. With genuine magical thinking and the intent of exploring the in-betweens of songwriting and improvisation, they cast explosive grooves and subtle melodies into a bright-colored ritual.
In their first constellation, SSS assembles:
Chen Har-Even, Niels Luteijn – drums
Zenzele Mthembu-Salter – bass
Chaerin Im – piano, keys
Alkistis Misouli – viola
Lezaam Beets – trombone
Helena Casella, Beatrice Sberna – vocals
Gabriel de Oliveira – guitar, vocals
gabriel de oliveira AKA 9nijntjes (Brasília – BR, 2001) works with non-disciplinary sound and performance – spanning from guitar, sax and electronic production to bodily practice and cultural work. Simultaneously organizing collective-label KB_, their singular voice as performer flourishes in multiple collaborations. They are a Conservatorium van Amsterdam CvA graduate and Berklee Aspire 2017 scholarship recipient, having been on stage with names ranging from (Clube da Esquina's) Toninho Horta to Oscar Jan Hoogland, and performing in spaces such as Paradiso, Frascati Theater, Stedelijk Museum, and North Sea Round Town.

"An exceptionally creative and forward-thinking artist, and skilled guitarist to boot." Reinier Baas

"I've found myself particularly inspired by Gabriel's compositional practice – I can hear how truly curious they are, and how devoted to living in the rich dialogue between songwriting and improvisation." Malik Abdul-Rahmaan
… introducing Saturno Santos' Something!
Saturno Santos' Something // Rosário
Bookings
Payments can be made through iDeal / SEPA / PAYPAL / Credit Card